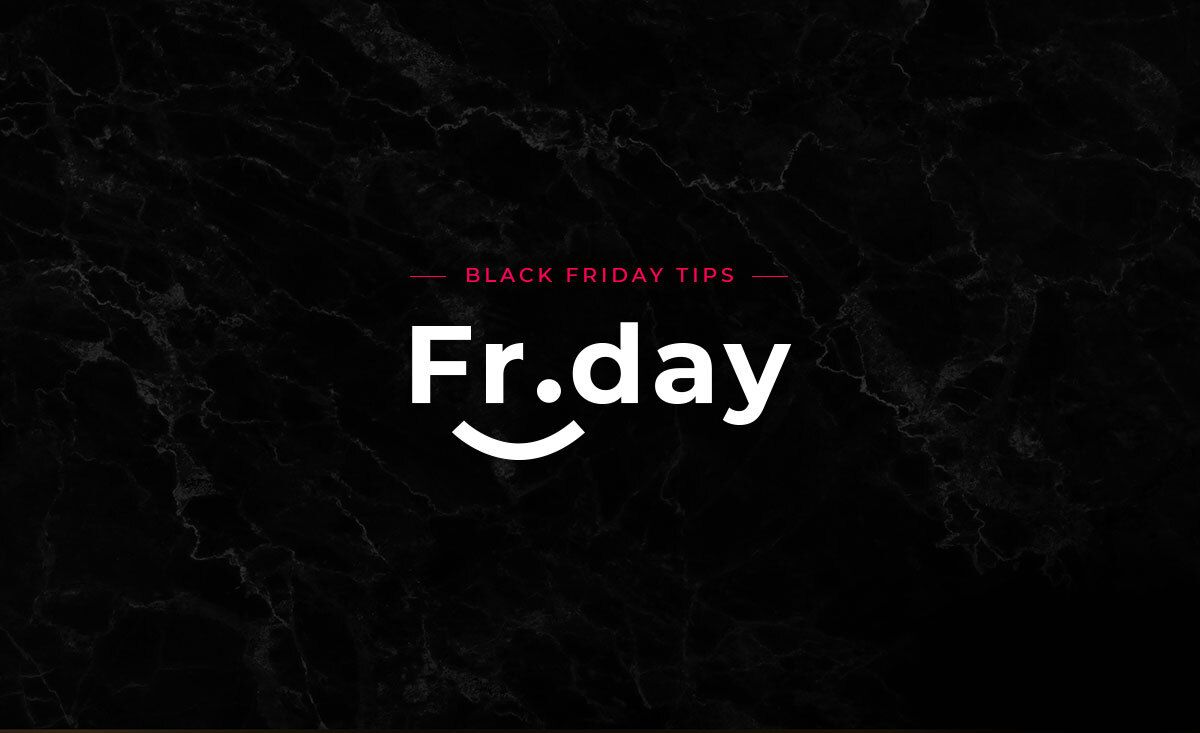 Do you have any doubts on whether you and your site are ready for Black Friday or not? It may have recently entered our lives but Black Friday 2020 is going to be slightly different from what we used to know. Remember the long queues outside of the stores and all the craziness combined with it? Well, this year, all this is going to be transferred to the online community. And why is that? But of course… Covid. Most, if not all of your clients, are going to shop online this year so the need to optimize our website is now greater than ever! Our goal for Black Friday 2020 is to make our customer's online experience as convenient as possible in order to maximise our results.
Adjust to your clients needs
UX/UI design is a must. UX design contains everything that provides a user-friendly experience and concentrates on the efficiency and pleasure coming from clients using your website. UI design includes everything that creates an intuitive experience for the user, making him not to think too much when wandering around your site. It involves buttons, icons, spacing, graphics and responsive design that make their experience much easier and effortless. Responsive design refers to the content of your website adjusting to the size of the screen that your customers are using. Imagine having the best site when it comes to using it from your desktop, but when somebody tries to navigate through their tablet or smartphone, they end up having a distorted and confusing site. What will be the outcome? They will simply abandon your site and head over to another, more responsive one. Try to put yourself in your client's shoes and understand what their needs are. The need of a combination of all these is urgent and taking them all into consideration is going to make your website hard to resist.
Speed is key
Investing only on great content isn't going to pay back if we are ignoring the need of speeding up our website. Most users tend to abandon sites that take longer than 3 seconds to load. So what we want to achieve here is to take our site's speed to the highest possible level.
Prototyping done at an early stage could save you from a lot of inconvenience afterwards, to say the least. Also, constant usability tests can secure your site's efficiency. Another tool is web analytics. Use web analytics to find out which pages have the highest bounce rate. Maybe the content is misleading and confusing to your clients or, in this case, they don't work that well because they take too long to load. After detecting the possible flaws and problems, all you have to do is interpret them and work towards solving them.
Extra tip :
Large image files lower the speed of your site. Reduce the file size of your images. If possible, compress them, but always be sure that the quality is still there. In addition, videos may be more appealing, but they take longer to load, so this may also be an affecting-your-website-speed factor you need to consider.
Optimize your site
Make it SEO friendly . Search Engine Optimization plays a huge role in this sales season as the most common (if not the only), way to reach your clients is going to be online. You can optimize your website by ranking more highly in organic search results. Use the right and the most relevant to your website content keywords. Invest on SEM advertising. In other words, use a paid strategy to increase the visibility. When choosing the right keywords, jot down that smartphone users tend to type shorter phrases in comparison to desktop users. This is because the first ones are much more impatient than the second ones when it comes to search something.
Important tip
Yes, SEM advertising may include some cost. But no matter how much you invest, no SEM advertising is going to be effective if it is not combined with consistent and related keywords. If done right, it's probably going to be very beneficial in terms of ROI.
The expected amount of clients visiting your website is now much higher than any other occasion, so we need to be fully prepared. All we have to do is concentrate our efforts online. Having acquired the know-how, we have everything we need at our fingertips!
Always with WebFlow.gr